Choosing luxury gifts for a man can be a real challenge. Furthermore, if you are looking for a lavish gift for men who already have everything, the task becomes even more difficult. Fortunately, we've compiled a list of some of the most luxurious and high-end gifts available so that you don't have to worry about what to get him.
1. Custom Whiskey Bottles – Luxury Gifts
The majority of men prefer their scotch served neat. If you're looking for a gift for someone who enjoys whisky, a personalised bottle of aged premium whisky would be an excellent choice. We can be sure that the best birthday gift he could get would be a personalised bottle of high-quality whiskey with his name.
2. Classy Perfume

Classy men understand the importance of keeping a clean and pleasant scent. Men's colognes are famous for their earthy spices and subdued fruity aromas. You can select from some of the most exclusive colognes, such as Mont Blanc Legend, Enter Invictus, Gucci, etc. The scent of this cologne will make your man feel special, but the elegant bottle will make him feel like a legend every time he picks it up. However, if you want to show off your rich tastes, go for a classy cologne.
3. A Set Of Crystal Decanters
It's no secret that men know how to entertain their customers, friends, and family. So consider giving him a crystal decanter with four elegant whisky glasses as a gift that will impress his guests and leave a lasting impression. This gift would highlight his artistic posture, but it would also leave a lasting impression on all of his guests.
4. Experiential Supercar Driving
There is no better gift for a car enthusiast than a day out in a supercar. If you can afford it, you might consider purchasing the experience for him to increase his happiness on one particular day, such as organising a road trip with his friends or family. With various companies offering specially curated experiences, a single day in one of the world's most expensive cars can cost as little as $100 or thousands. If you know what makes him swoon, you can book a car for him to drive around the city all day.
5. Bag Made of Real Leather  ( In Demand – Luxury Gifts)
A fancy leather bag would be an excellent gift for men who frequently travel or need to carry documents with them daily. If you've noticed that your man requires a new bag, don't hesitate to pick up a designer briefcase made of genuine leather. If you're looking for a leather briefcase, consider Montblanc, Norman, or Fossil, or look for a handcrafted luxury briefcase made by an artisan.
6. Wallet Or Cardholder With A Distinctive Design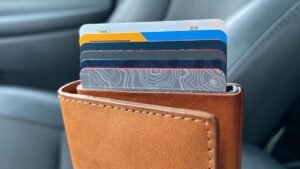 A man's wallet is one of the most important items he would prefer not to lose. However, several high-end brands, such as Louis Vuitton and Tom Ford, allow you to personalise the wallet to give him something truly unique and memorable. If the person already has a wallet, which is most likely the case, consider giving him an ethnic personalised cardholder, which will come in handy for most men.
 7. Handmade Leather Shoes – Luxury Gifts
Men's clothing and accessories are less expensive than women's. In any case, you can bet he'd love to own a pair of high-end leather boots. Choosing the right pair of shoes for a man can be challenging. As a gift, handmade leather shoes with intricate carvings are unrivalled. A well-made pair of derbies from a well-known designer will never disappoint a devoted follower of formal footwear. If you want something more casual, a couple of monk straps are a great option.
8. Premium Coffee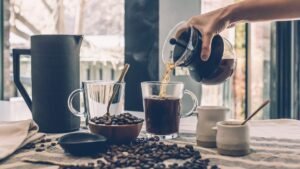 Nothing beats a cup of coffee in the morning to get you going. Consider giving a box of the finest roasted coffee beans you can find to a man who can't go a day without a cup of coffee in his hand. Balinese Luwak Coffee, one of the world's most expensive coffees, is tough to obtain. If you can get your hands on a pack of Luwak Star Gourmet Coffee's Premium Luwak Coffee, don't hesitate to order it for yourself or a loved one.
9. A Luxury Watch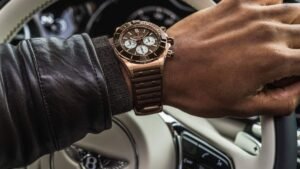 If you don't want to make a mistake and want to give him a gift he'll remember for the rest of his life, go with a high-end Swiss watch meticulously crafted by master artisans. Tar Heuer, Montblanc, Patek Phillippe, and Breguet are a few luxury watchmakers to look out for. The most exclusive smartwatches are excellent options if you're not sure he'll like an analogue watch.
10. 24 Carat Gold Cufflinks  – Luxury Gifts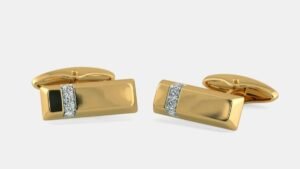 Buying expensive jewellery for yourself is frowned upon by men, but this is precisely how you can expose them to the real thing. At parties or even important meetings, classy men's cufflinks are not an issue. This is an excellent gift for someone who enjoys wearing cufflinks and is willing to spend a lot of money on them. He would be grateful to you for allowing him to do so because of the genuine piece of gold he would wear.
If you want to buy some luxury gift items, you can check out our website, The Vesture, we deal with all types of gift hampers, and we can make them customised for you. For example, you will get hampers related to baby showers, wedding gifts, birthday gifts, etc.